Artist's Impression
New Residence Construction: A Buyers Guide
Buying a new home is one of the most important financial transactions of one's life and it can be both exciting and intimidating.
New residence construction homes are becoming increasingly popular and there are many advantages associated with buying an off the plan apartment.
It is essential for a new buyer to educate themselves about what to expect not only before but also during new residence construction, so we have compiled all things you need to know in the article below.
What is Buying Off the Plan?
Buying off the plan means buying a property that has not been built yet or is still under construction. You make your decision to buy based on the building plans, rather than the finished product.
A major advantage of a new build property compared to buying an existing home is that you can design that property the way you want, and it is going to be very desirable for you.
Before commencing the building phase, you will review all the technical, design and administrative elements of the construction of your apartment with your property consultant.
Typically, you will be required to process a reservation fee to secure your apartment which is refundable until the final exchange of contracts.
Then, it is time to make it official! This part of the process is where you formally confirm the terms and conditions of your contract and pay your deposit to secure your selected apartment.
You will be required to pay a deposit to the value of 5 % to 10% of the total purchase price, which serves as a part payment before settlement. The balance of the full purchase price will not be due until settlement, when the building is complete.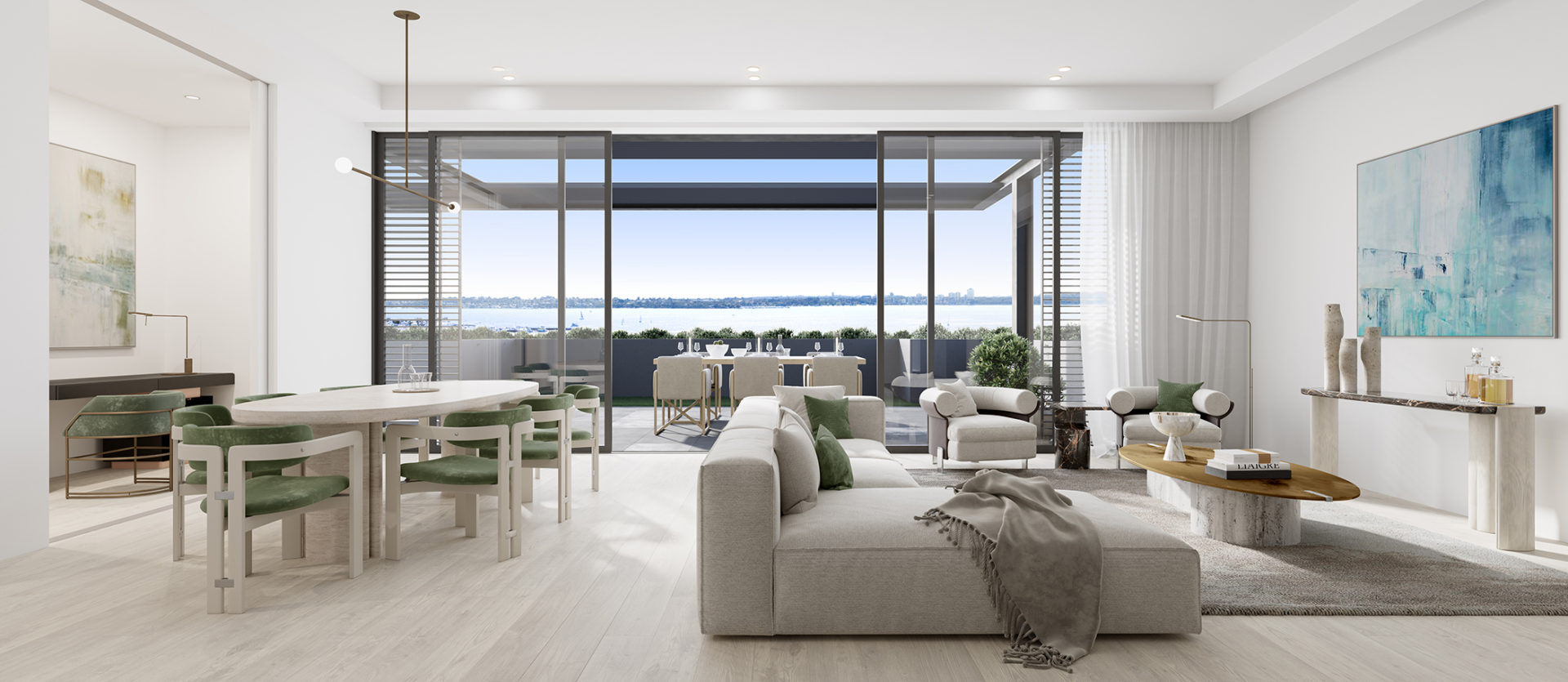 Save More Money
You will have extra time from signing the construction contract until settlement to save more money which you could put towards reducing the amount you need to borrow or other upfront costs.
Your deposit may be held in a trust account until after completion and in some instances, you may earn interest on the cash deposit you have paid until settlement.
Alternatively, the developer may agree to let you secure the purchase of your apartment using a deposit guarantee from your bank. This could allow you to keep earning interest on your funds while your new home is being built.
Prepare Your Finances
You will be required to start organising your finances 2 to 3 months out from the completion of the development, ensuring that you have finance approval for the apartment and starting the process of applying for your mortgage with your broker.
At this stage, make sure that you have a solid understanding of the grants you can access and that your agent has organised your applications before it comes time to settle on your new apartment.
Pre-Settlement Inspection
Most off-the-plan contracts include a clause allowing the buyer a walk-through of the property on completion before final settlement.
During the pre-settlement inspection, you will be given the opportunity to view the finished apartment and ensure the premises meet your expectations. This is your opportunity to highlight any defects with the internals and externals of the property that your builder can resolve before you move in.
You can engage a building inspector to accompany you at the inspection or complete it on your behalf. You can also bring a partner or friend as an extra set of eyes to pick up issues.
If possible, schedule your appointment for the middle of the day to ensure bright natural light to make your inspection easier.
Settlement Completion
After your successful pre-settlement inspection, the final step in this process is completing the settlement and receiving keys to your brand-new apartment!
At this point, your chosen broken and solicitor will likely do most of the organising and your main priority will be getting your signature right, start packing and move into your brand-new apartment.
The road to get here has been long, sometimes uncertain, perhaps challenging but very rewarding. And it is time to celebrate your new home!
Interested in Buying an Off-The-Plan Apartment?
Contact the Henley Rise team today to discuss our off-the-plan purchasing options.