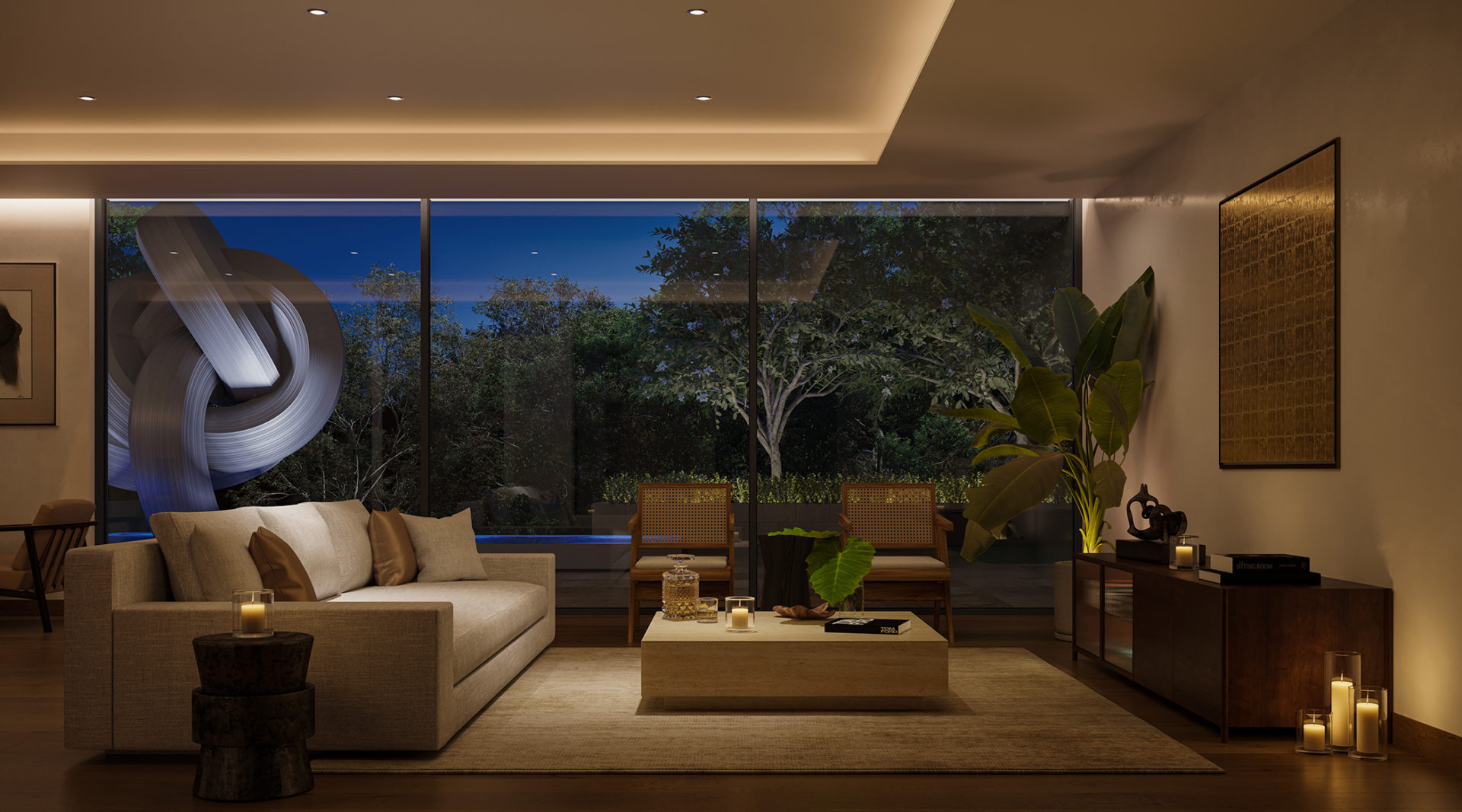 Artist's Impression
Living in an Apartment
Typical of international destinations like New York, Berlin and London, apartment living has greatly grown in popularity in Perth over the past decade.
While many Australians continue to live in independent houses, many others have discovered the numerous benefits that living in an apartment in Perth has to offer.
Lifestyle
When you decide to buy an apartment, you may find that you can afford to move to a more central location, a location near public transport, or a location closer to the areas where you like to spend time.
Henley Rise is conveniently located in Como, a short drive, train or bus ride away from Perth's CBD. The proximity to the city makes it a great location for people that work in the city and want enjoy Perth's nightlife.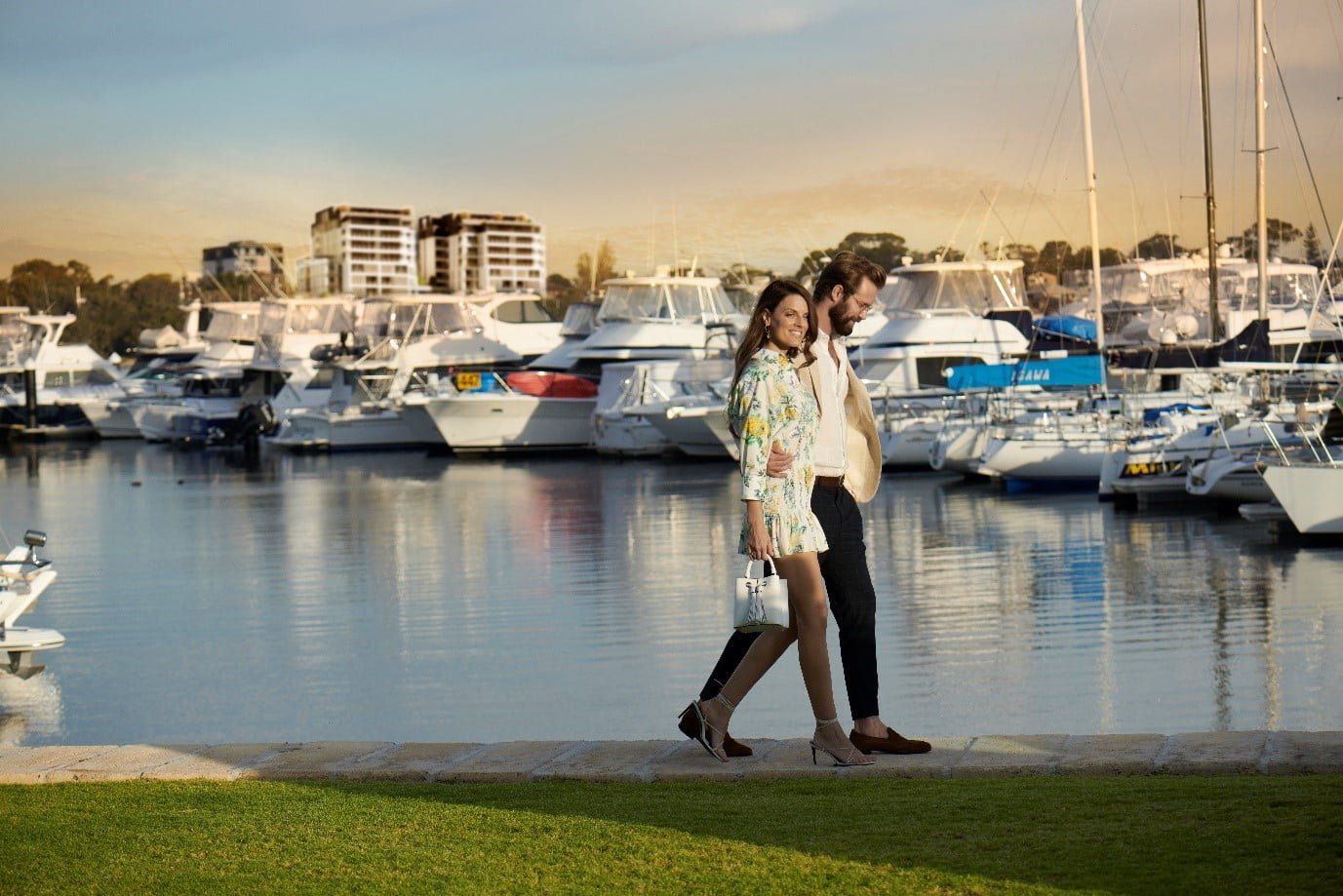 However, the best part is that you don't even have to travel to the city to enjoy fine dining, tasty brunches and chill drinks with friends because Como offers plenty of options for all of the above and more. And the proximity to the Swan River and cycling routes make it a great choice for those who want the best of both worlds: proximity to the city and an outdoorsy lifestyle.
Views
One of the perks of living in an apartment is the view from windows and private balconies. Henley Rise apartments offer a stunning view that encompasses the river, the city, and Kings Park, all in one.
Don't leave it too late. If you purchase an apartment off the plan, you will have more layouts and choice of views to pick from.
Easy maintenance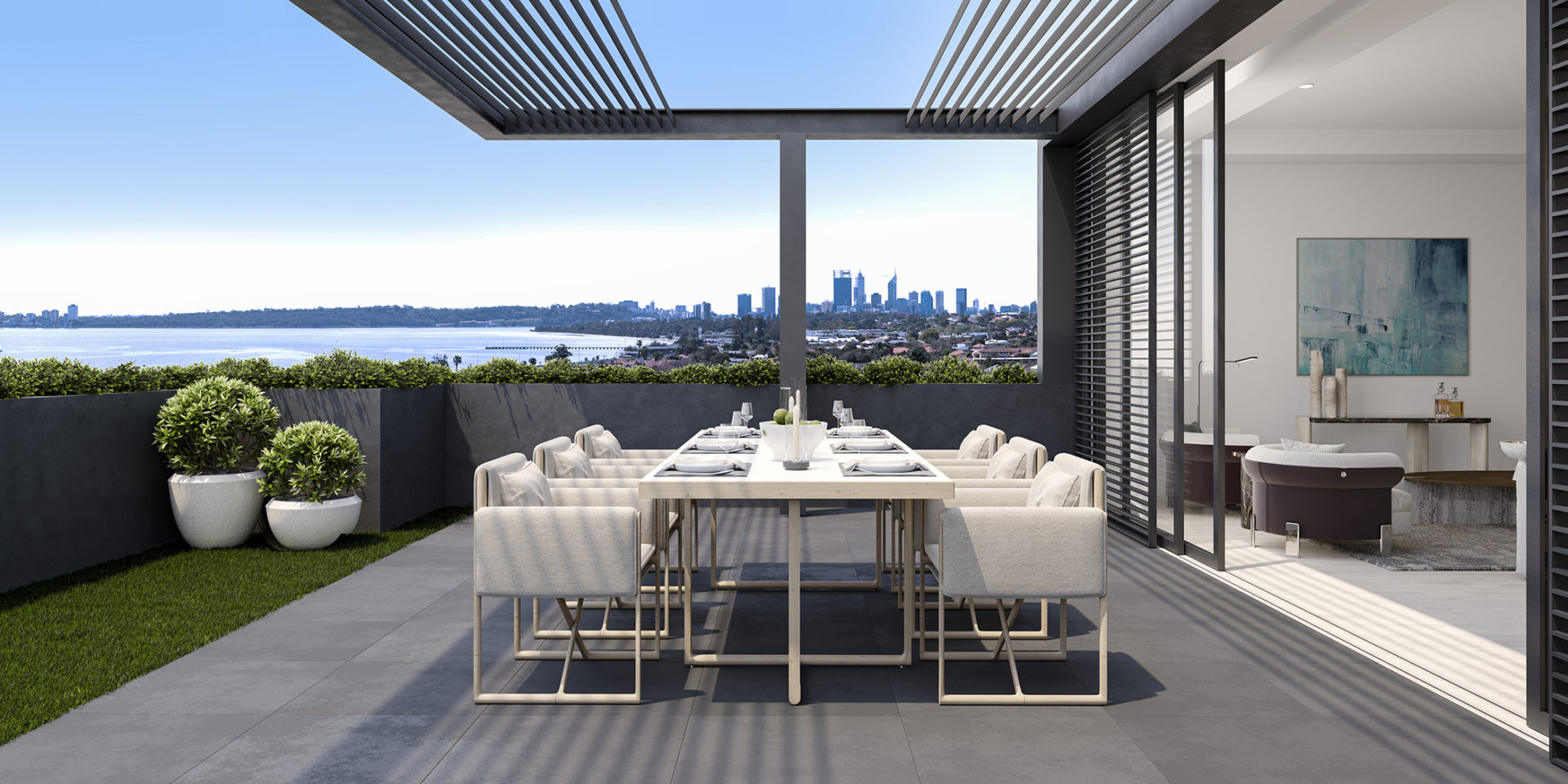 Low maintenance is one of the first benefits of apartment living that comes to mind and is appreciated by people buying their first home, families, to downsizers and retirees.
Owning a home can in fact be very time consuming and expensive: think about repairs to the building, preventative care, and garden work.
If you live in an apartment, most of these tasks will never make it to your to do list (unless you choose to add greenery to your balcony).
Amenities
Most apartment blocks come with a variety of amenities.
Henley Rise Residences in Como are equipped with a gym, business hub, a residents' lounge, and communal terrace garden.
And the best part is that you can simply enjoy the facilities without worrying about their maintenance or paying extra fees.
Think of how much money and time you'll save just from having access to a private gym!
Time
If you ask around, most people in our day and age will tell you that they are time poor.
Living in an apartment allows to stop worrying about maintaining your property, which means that you can spend more time with your family and loved ones and doing the things you love.
Safety
A top priority for people chasing the apartment-living lifestyle is security.
Not only most apartment buildings will be equipped with security cameras and gates but the proximity to your neighbours and elevation of your apartment will also increase the security of your home in comparison with a standalone, ground floor dwelling.
In most cases, like at Henley Rise, you won't have to worry about street parking anymore as you will have access to your private bay in a secure parking space.
Community
If you are the sort of person that likes to socialise, living in an apartment residence might be just what you need.
In fact, proximity to your neighbours and common entertainment spaces encourage mingling among residents. Areas like the Residents' Lounge at Henley Rise, for example, can be used to organise parties for the residents to get to know each other and enjoy time together.
Aging in place
Owning and living in an apartment is also a great choice to future-proof your living arrangements.
Apartments are often a property of choice for the elderly that want to avoid aged care. Thanks to its amenities, older people can live quite independently in an apartment building like Henley Rise.
Interested in living in an apartment?
Contact the Henley Rise team today to discuss our off-the-plan purchasing options.