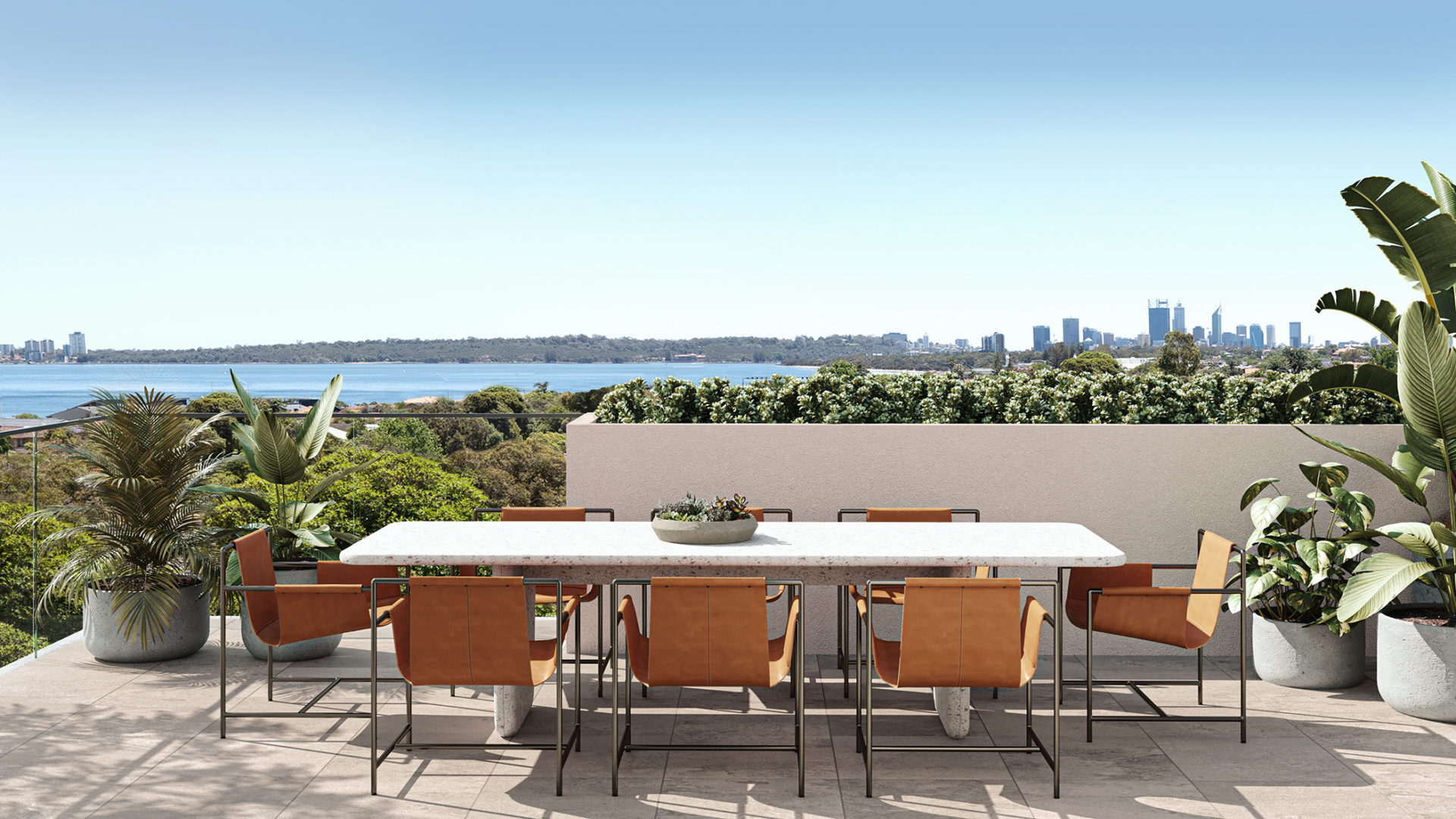 Artist's Impression
*Limited time only. T&Cs apply.
Differences Between Apartment And Unit Living
Factors to consider when deciding between an apartment or unit
As far as most people assume, living in one medium-density property is pretty much the same as living in any medium density property. But in reality, there are stark differences between living in an apartment in a multi-storey building, or a in unit – sometimes called villa or townhouse. Let's explore a few of the similarities and differences.
Security
While both apartments and units offer the peace of mind of communal living, where neighbours look out for each other, only one is likely to offer security systems such as security cameras and locked external access. Thieves need to get past several layers of security before they even get to your front door. For example, Henley Rise, a new apartment development in Perth features:
secure entry
gated parking
security cameras
If you like to be able to lock and leave when you go away, without having to worry about the security of your home, then consider an apartment over a unit.
Amenities
In general, units have very little by way of shared amenities. They may have some shared outside space, perhaps a pool, but usually each unit has its own small courtyard or front flower bed. New apartment developments in Perth, on the other hand, often have such things as on-site gyms, indoor pools, rooftop gardens and barbecue areas. Some even have a cinema. Put simply, if you like your own space, then you will probably enjoy living in a unit. If you prefer to mingle and mix with others, then apartment living is more your style.
Views
Living in an apartment in a multi-storey building gives you uninterrupted views from your balcony and windows. Units, especially single storey villas, can't offer this much sought-after feature. Being up high also gives you more privacy as your neighbour can't overlook your backyard. With its central, riverside location, all the apartments at Henley Rise give you views across either the Swan River or the Perth CBD.
Sense of community
While both apartment and unit living offering more sense of community than freestanding houses, all this shared space turns apartment living into its own little microcosm. Who knows, you might even meet your new best friend swimming laps, or having a barbecue.
Maintenance and upkeep
Having your own little garden in a unit development, means you are responsible for the upkeep and maintenance of this outdoor area. Great if you've got a green thumb. Less great if you are all thumbs! When you live in an apartment complex, your strata or body corporate fees pay to keep the outdoor areas in tip top condition. And, if you enjoy pottering with potted plants, you can grow them on your balcony and have your own, easy to maintain, oasis of green.
Make the right decision
As you can see, there are a few things that separate units from apartments. Your decision will depend on your lifestyle. But if you are looking for luxury and views, with less worry about security and upkeep, contact us today to find out more.