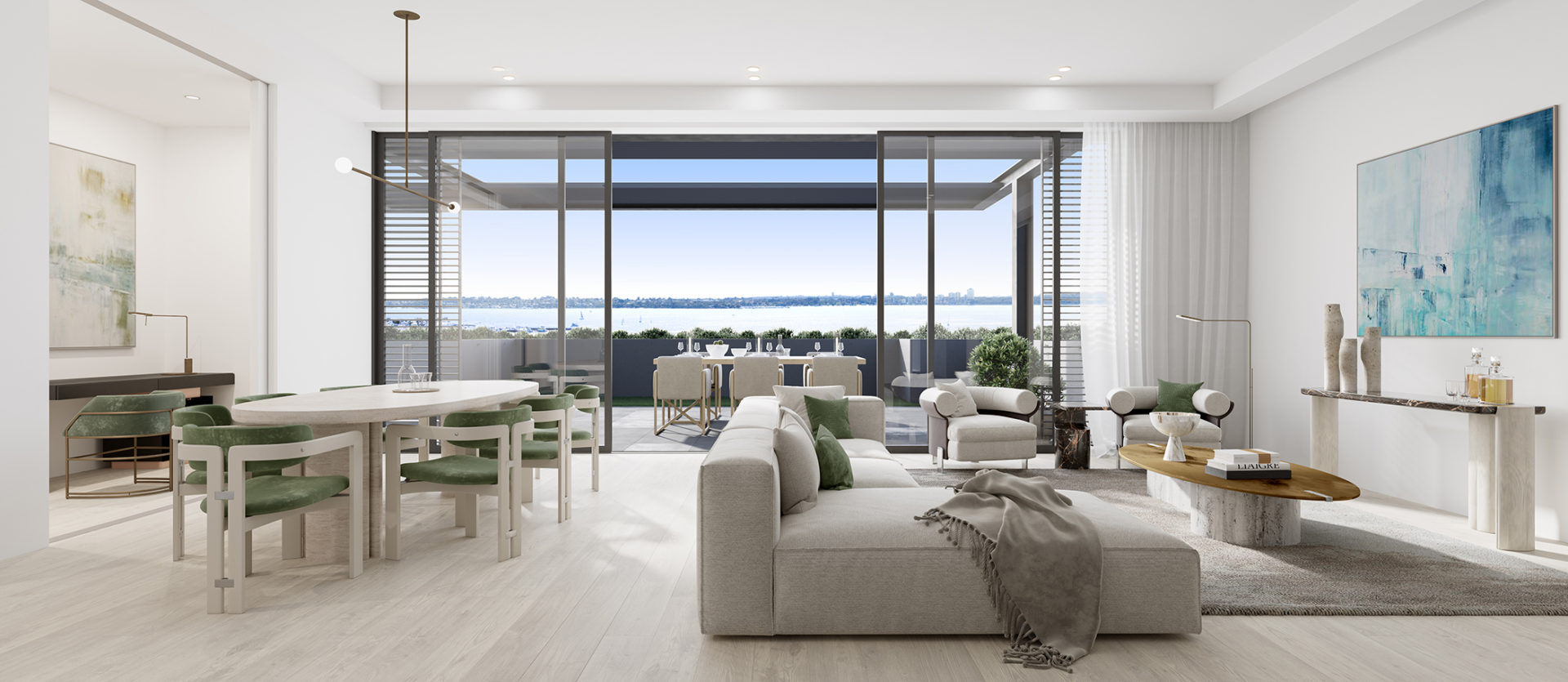 Artist's Impression
A Guide To Downsizing To An Apartment
Downsizing is the process of moving from your current home to a smaller one.
There are many reasons why a person might wish to downsize. It is often a decision made by empty nesters, or people that are struggling to maintain a big house due to high costs and/or time constraints.
However, downsizing isn't only about reducing maintenance. It is primarily about choosing convenience.
What are the benefits of downsizing to an apartment?
Choose your lifestyle
When you decide to downsize, you may find you can afford to move to a better location, a location that allows you to live the lifestyle you desire.
You must do your homework diligently and think about all the things that you love, and want near, when deciding where to move:
Amenities- are there gyms and sporting facilities nearby? Or are there amenities within the residence?
Transport – is it easy to get from and to the residence by car or public transport?
Entertainment – do you prefer a quiet area or like the idea of being able to walk or cycle to café's and restaurants nearby?
Location – if you're an outdoorsy type, a river or oceanside location might suit you better than an apartment in the CBD.
Henley Rise residences in Como are ideal for downsizers that want to enjoy the everyday lifestyle that Perth has to offer without compromising the tranquillity of a riverside location and the convenience of an apartment building with outstanding amenities.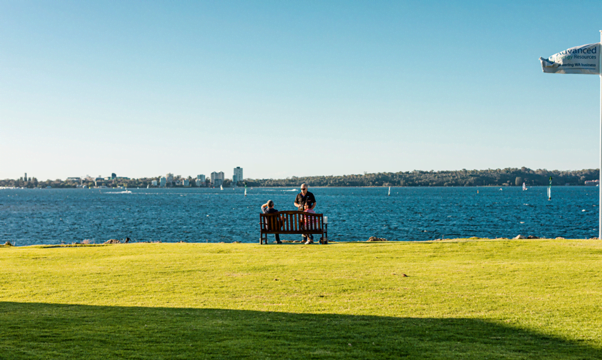 Como is a lively suburb along the Swan River, only a quick dash away from Perth's CBD and the energetic South Perth foreshore. It offers plenty of entertainment, with cinemas, restaurants and cafés, Golf and Tennis facilities just to name a few. Learn more about living in Como here.
"Tidy home, tidy mind"
Downsizers, you will need to Marie Kondo your current house and belongings.
If it doesn't spark joy, get rid of it!
While decluttering a family home can be difficult, there is something overly calming about letting go of items that are of no use – not to mention the added benefit of not having to clean and dust these items anymore!
Less maintenance
A smaller home with less furniture and belongings means less maintenance and cleaning. Keeping your apartment tidy will become much easier and less time-consuming.
And you will finally get a chance to enjoy your weekend to the fullest without having to worry about mowing the lawn and weeding the garden.
However, if you do want to keep developing a green thumb, you can choose an apartment with a sunny balcony to grow an urban jungle.
Better security
For those downsizing to an apartment building, better security is an added benefit – especially if you are living on the higher floors.
However, increased security is a clear benefit for all residents.
It's common for people who live in apartment buildings to become friends with their neighbours, who can keep an eye on your property and give you a buzz in case they hear suspicious noises coming from your unit.
You can say goodbye to street parking as you will have access to your own designated secure parking space.
Ageing in place
Many downsizers look for a home that allows them to avoid aged care.
Many new developments, including Henley Rise, are designed to include features to help people live independently at an older age.
Downsizer Starter Pack
If you're considering downsizing, read on for some tips you should consider to make it happen:
Buying your new home
Cost – set a budget and check if any of the government grants might apply to your situation.
Location – downsizing might allow you to move to the location that you've always loved.
Lifestyle – what lifestyle does the location offer?
Amenities – does the apartment building offer the amenities you wish for?
Configuration and storage – think about the number of rooms and bathrooms that you need and check that the apartment offers enough storage for your belongings.
Selling your home
If you're going to sell your home, allow for time to do so without being rushed. You don't want to end up accepting a low offer because you are on a tight timeline.
A good option is to buy an apartment off-the-plan. If you lock one in early, you can expect the move-in date to be at least 12 months away.
Finally, don't underestimate the emotional attachment to your current home. Wait until you feel ready to downsize and weigh up the pros and cons based on your circumstances.
Moving
Don't leave decluttering to the last minute.
If you can, start a few months before moving so that you don't need to rush and can get slowly used to a minimalistic lifestyle.
Last but not least, start thinking about ways to maximise vertical spaces in your new apartment so you can store those items that sparked joy.
Are You Ready To Downsize?
Henley Rise apartments for sale in Como are a fantastic option for downsizers. Contact the Henley Rise team today to discuss our off-the-plan purchasing options.